Weight Loss Supplements
Problems with weight are incredibly common in the United States. Over 40% of adults are obese and another 32% are overweight (CDC 2016). For 2008, estimated medical costs of obesity in the United States were around 147 billion dollars (Finkelstein 2009). The diet and weight loss industry is also massive, estimated to be worth $72 billion dollars (Business Wire 2019). Companies often attempt to sell people quick solutions for a problem that likely needs a more long-term practical approach.
Concerns around the weight loss industry abound. Weight loss supplements are some of the most common that cause injury and death, even though injury and death are still uncommon with supplements. Unscrupulous companies will often add pharmaceutical or other chemical components to enhance weight loss at the risk of serious damage to your health. A recent study found that 72% of over-the-counter weight loss products had illegal additives and adulterants (Dastjerdi 2018). It's no surprise that weight loss supplements have a three times higher risk of serious harm as compared to most other supplement categories (Or 2019).
And there still remains the question, do any weight loss supplements actually work?
A recent review evaluated a number of the more common weight loss supplements. Overall, they found the evidence is weak and more robust data is needed (Rios-Hoyo 2016). Their conclusions included:
Bitter orange does not have data supporting weight loss effects from human trials. Side effects were concerning with its use, including chest pain and accelerated heartbeat.
Hoodia gordonii in clinical trials did not appear to lead to weight loss and also had concerning heart side effects including high blood pressure and electrical changes in heart function.
Irvingia gabonensis has been shown in three studies to contribute to significant weight loss in African adults. However, the quality of the studies is poor, so the results are somewhat suspect. More data is needed to confirm benefits from Irvingia (Onakpoya 2013).
Green coffee bean extract also showed significant weight loss in a meta-analysis, but the effects were highly variable. More research is needed to confirm benefits (Onakpoya 2011).
Fucoxanthin is an extract from seaweed. Preclinical data is suggestive that fucoxanthin has weight loss potential, but clinical trial data is thin, although one study indicated benefits (Abidov 2010). At the very least, it appears to be safe (Lopez-Rios 2018).
Raspberry ketones have no published clinical data in human trials for weight loss. Some research indicates that they may have significant negative effects on heart function (Bredsdorf 2015).
White Kidney bean extract in a review showed non-significant weight loss effects. Even with these poor effects, human studies were also considered to be significantly flawed. (Onakpoya 2011).
Garcinia cambogia contains high levels of hydroxycitric acid, a substance hypothesized to contribute to weight loss. However, clinical trials have shown mixed results and data indicates that hydroxycitric acid may cause serious liver damage and testicular atrophy (Lobb 2009, Saito 2005).
Generally, I do not recommend weight loss supplements due to the extremely high levels of adulteration found in these products. Products that contain a single ingredient, and/or that have independent lab test results verifying the ingredients, may be safer than other weight loss products. In addition, single main ingredient products not sold explicitly for weight loss are also likely safer as well. Curcumin, berberine and green tea (not as an extract) may have weight loss benefits and are not typically sold for weight loss purposes.
Curcumin
Research is quite preliminary, but two trials in patients with metabolic syndrome showed significant weight loss with curcumin supplementation (Akbari 2019, Di Pierro 2015). A third study in adolescent girls showed decreased inflammation, although no significant weight loss (Saraf-Bank 2019). Curcumin appears to have other health supporting benefits and is a supplement I often prescribe for other purposes. It's interesting to consider that in some populations, it may contribute modestly to weight loss.
Berberine
Berberine is a yellow compound isolated from certain plants that has been shown to help balance blood sugar and cholesterol (Kong 2020). Two studies suggest berberine is well tolerated with modest weight loss effects (Rosa-Sola 2014, Hu 2012). While again, this data is quite preliminary, berberine does have a longer history of use than some of the more recent weight loss supplements outlined above.
Green tea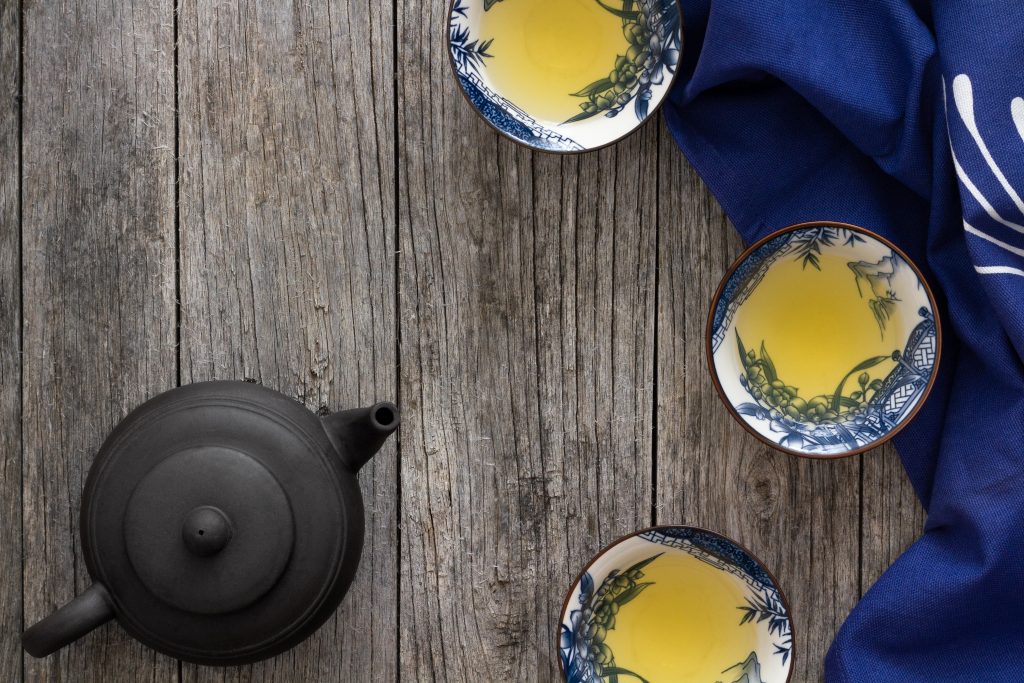 Drinking green tea may have some benefits for weight loss (Cardoso 2013). While it's commonly used in weight loss supplements, it may be effective even as a beverage. It's also worth noting that drinking green tea is safer than green tea extracts. Extracts of green tea have been associated with liver damage (Mazzanti 2015) while drinking green tea has not. 
When drinking green tea, I always recommend limiting consumption to four cups a day. Higher levels of green tea can damage bones due to levels of naturally occuring fluoride (Whyte 2008).
Conclusions
Weight loss supplements often set off alarm bells in my mind when I discover my patients taking these over-the-counter products. While I understand the desire to look for simple solutions for weight loss, we still need more data and safer products for me to be comfortable recommending them. 

Join our weekly newsletter for the best in natural and integrative medicine research!