Natural Approaches for Premenstrual Syndrome (PMS)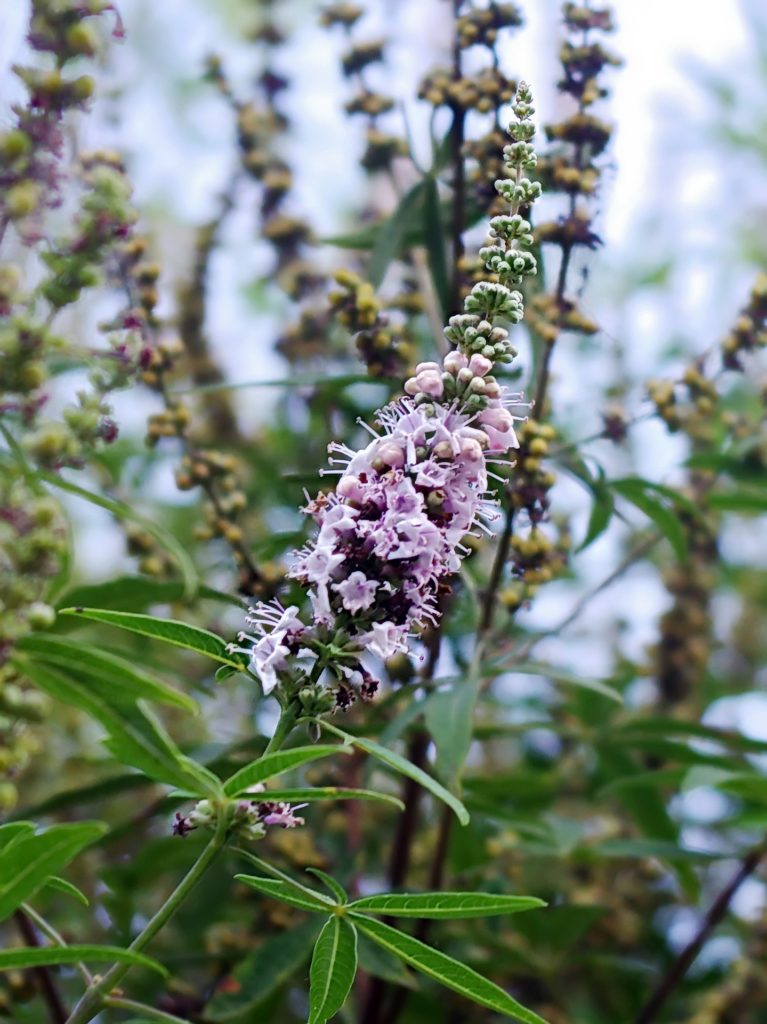 Premenstrual syndrome (PMS) has long been a neglected medical condition. To this day, our understanding of the underlying causes is poor. In addition, stereotypes and misconceptions around PMS are common (King 2020).
Estimates suggest that almost 50% of women of reproductive age worldwide experience PMS with one in five having symptoms severe enough to disrupt their daily routine (Gudipally 2021). Typical symptoms of PMS include increased or decreased appetite, weight gain, abdominal pain and cramping, back pain, headache, swelling and tenderness of the breasts, constipation, nausea, anxiety, tension, irritability, anger, poor energy, restlessness and mood changes.
Causes of PMS are related to hormone levels, with research suggesting that women with PMS have an enhanced response to their hormones. Some evidence suggests that a metabolite of progesterone (allopregnanolone) is lower in women with PMS (Rapkin 1997, Gao 2014). Allopregnanolone has effects on the inhibitory systems of the brain. As such, reduced levels during the second half of the menstrual cycle may increase the activity of the brain's emotional centers contributing to symptoms (Backstrom 2014). Other research suggests that neurotransmitters, like serotonin play a role in PMS (Dilbaz 2021). Still other evidence indicates a potential link with nutritional deficiencies (See below). 
Fortunately, studies on several natural treatment options for PMS have shown significant benefits, including:
Chasteberry (Vitex agnus-castus)
Vitamin D and Calcium
Magnesium and possibly vitamin B6
Fish oil
Chasteberry (Vitex agnus-castus)
Chasteberry is an herb with a long history of use for PMS. The name stems from the historic belief by monks that the herb reduced sexual desire. As for treating PMS, the latest research appears to confirm its benefits. An early study from 2000 found an almost 50% reduction in symptoms with its use (Berger 2000). A later study out of China found it to be effective and safe for moderate to severe PMS symptoms (He 2009).
The most recent review of published clinical trials on chasteberry found that the herb significantly improves symptoms. In fact, the authors state that remission of symptoms is 2.57 times more likely in the women treated with chasteberry as compared to placebo (Csupor 2019).
Calcium and Vitamin D
Studies have routinely found that women with PMS have lower levels of calcium and vitamin D. During the second half of the menstrual cycle, active vitamin D levels decrease. Since vitamin D increases the absorption of calcium from food, calcium levels decrease in the second half of the cycle as well (Thys-Jacobs 2007). In women that are deficient in calcium, this decrease in calcium levels appears to precipitate PMS symptoms.  
Low levels of calcium and vitamin D have consistently been shown to aggravate the symptoms of PMS (Abdi 2019). In fact, the latest reviews have concluded that calcium supplementation improves PMS (Arab 2020, Abdi 2019). When taking calcium, it's important to take it with food, since evidence suggests that taking calcium on an empty stomach might increase risks for heart disease (see my previous article on calcium).  
Magnesium and Vitamin B6
Like calcium, magnesium levels have also been shown to fluctuate with the menstrual cycle (Dullo 2008). In particular, lower magnesium has been associated with menstrual migraines (Mauskop 2002). Overall, the vast majority of studies have found positive effects with magnesium treatment for PMS symptoms.
An early open-label study found that 71% of women with PMS had symptom improvement with magnesium supplementation (NursStand 1989). A double-blind trial found that magnesium was also beneficial, having the most significant effects on "total distress" and "negative affect (mood)" (Facchinetti 1991). A separate trial used a fairly low dose of magnesium and found benefits for water retention (Walker 1998). A similar trial using a low dose of magnesium oxide combined with vitamin B6 also found modest benefits for anxiety, but suggested absorption problems may have contributed to the minimal results (De Souza 2000).
Interestingly, one study using a single dose of intravenous magnesium did not find benefits. However, the study was small and used a surprisingly low amount of magnesium, one that works out to just 144 mg for a 60 kg individual (Khine 2006). It's likely that higher, repeated dosing over a longer period of time is needed for benefits.
A slow release form of magnesium also showed improvements in PMS symptoms (Quaranta 2007). Another study evaluated magnesium with added vitamin B6. Of note, they found better symptom reduction with magnesium when it was combined with vitamin B6 (Fathizadeh 2010).  
Fish Oil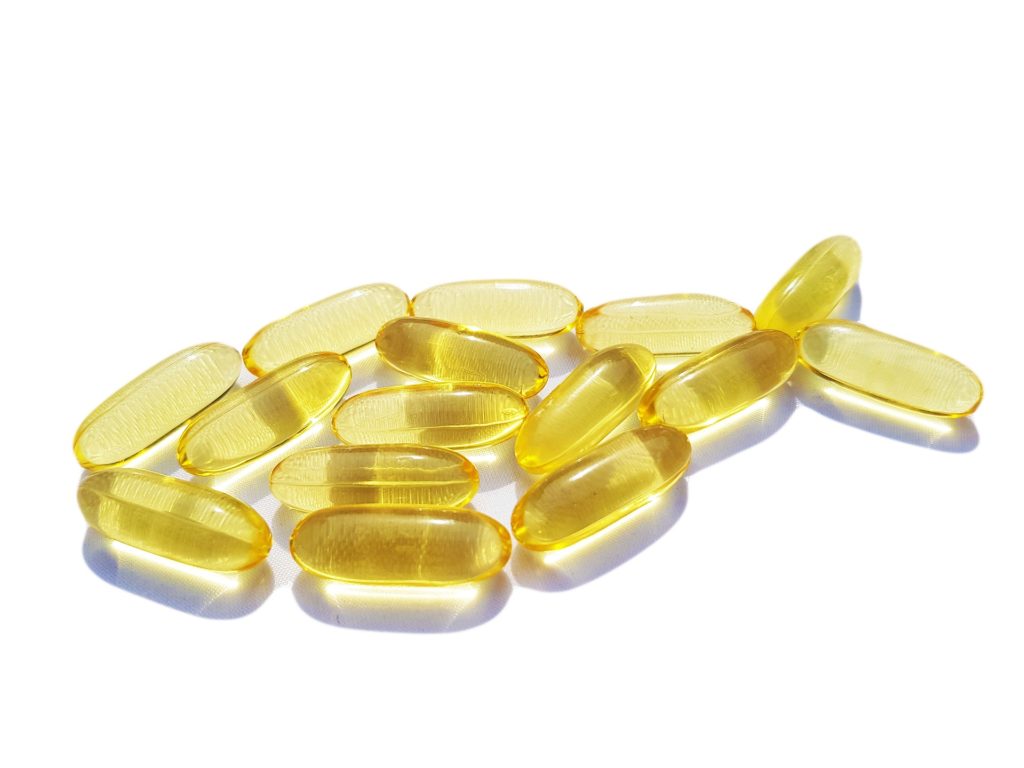 Fish and other seafood are some of the richest sources of omega-3 fatty acids. These fats have been shown to have potential benefits for a number of conditions, including heart disease (See my previous article). Fish oil appears to provide benefits largely through anti-inflammatory effects (Ellulu 2015).
Studies in women with PMS symptoms have found that omega-3 fats appear to help. An early study on Danish women found that higher consumption of omega-3 fats correlated with fewer menstrual symptoms (Deutch 1995). A small study in adolescents found that fish oil caused a marked reduction in symptoms of painful menses by two months (Harel 1996). In a more recent trial, women with significant pain during menses also had significant relief after three months of treatment (Rahbar 2012). A study out of Iran on high school students found similar benefits (Hosseinlou 2014). In a head to head trial comparing the effects of fish oil to calcium on menstrual pain, fish oil provided greater benefits than calcium (Mehrpooya 2017). Two of the most recent studies also confirmed the benefits of fish oil for PMS (Sadeghi 2018, Behboudi-Gandevani 2018).
Conclusions
Many women suffer with monthly symptoms from their menstrual cycles, which in some cases, can be debilitating. However, the research strongly suggests several natural treatments are effective for reducing symptoms. Chasteberry, calcium, vitamin D, magnesium and fish oil all have promising studies suggesting significant improvement in monthly symptoms with supplementation.
Join our weekly newsletter for the best in natural and integrative medicine!