Schisandra and Cordyceps: Two Herbs that may Help with Stress and Fatigue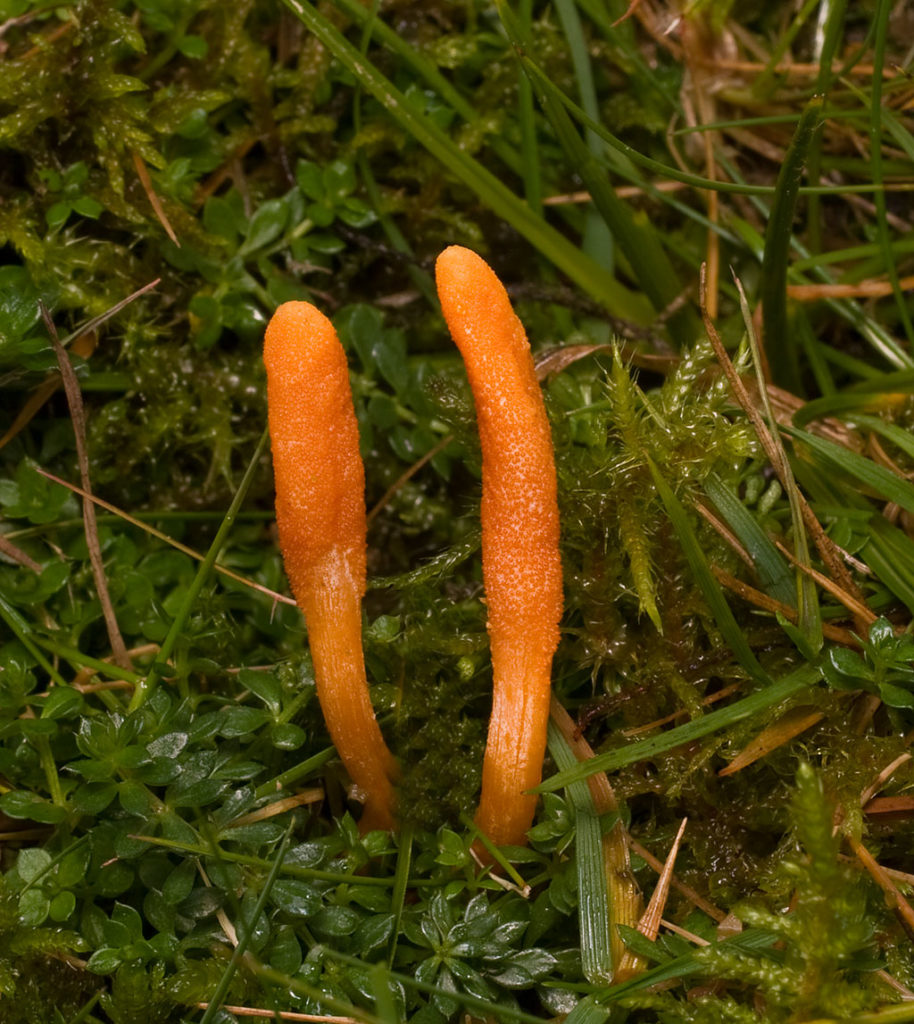 While 2020 continues to prove to be a challenging year, it's worth thinking about strategies that may help with reducing stress. While I've written about meditation and treating anxiety in the past, for this week, we're going to focus on some additional herbs that may hold promise. 
The following two herbs are considered adaptogens, a term that broadly means they help in a person's ability to adapt. Adaptogens typically show characteristics that help return an organism to balance, reducing excess and shoring up deficiency.
While there are many potential adaptogens, For this week, we'll examine:
Cordyceps (Ophiocordyceps sinensis)
Schisandra (Schisandra chinensis)
Cordyceps (Ophiocordyceps sinensis)
Cordyceps is a parasitic mushroom with a fascinating life cycle. When cordyceps spores are released, they float through the air until they find a host caterpillar. The spores take up residence in the caterpillar, growing inside until the caterpillar is killed. The fungus then sprouts out of the caterpillar's head and releases more spores. To be honest, I'm glad there aren't any versions of cordyceps that parasitize humans. 
For years, the mushrooms have been prized in Tibetan medicine for helping improve stamina and performance. Preliminary evidence suggests that cordyceps help improve energy, balance blood sugar, decrease inflammation and help immune function (Ashraf 2020). A study in seniors showed improved exercise performance with its use (Chen 2010). However, an earlier study on trained endurance cyclists found no benefit after five weeks of supplementation (Parecell 2004).
Research in mice showed increased energy production in the liver with the use of cordyceps (Manabe 1996). In addition, cordyceps was shown to improve brain and sexual function in older mice (Ji 2009). Animal studies also showed increased lifespan with the extract (Tan 2011). One of the constituents of the mushroom may work by decreasing inflammation, regulating a number of inflammatory pathways involved with aging (Tan 2020). The mushroom also appears to have kidney protecting properties, preventing kidney damage from contrast agents and medications (Bao 1994, Kai 2015). Other research suggests anti-cancer activity, although a lot of the research focused on a similar species of fungus, Cordyceps militaris (Wong 2020, Das 2010).
For individuals under stress that feel low energy and lethargic (not caused by other factors), cordyceps may have some utility in helping improve symptoms.
Schisandra chinensis (Schisandra chinensis)
The herb schisandra, also known as five-taste fruit, is a Chinese herb known for its balancing properties. In Traditional Chinese Medicine theory, there are five elements, with disease being caused by imbalances among them. Each element has a flavor or taste associated with it. Schisandra contains all five tastes, making it a revered herb for providing support to all five elements. 
Research has begun to support a number of interesting potential benefits to the herb. A review in 2009 suggested that "good evidence" supports the use of schisandra for "increased endurance and mental performance in patients with mild fatigue and weakness (Panossian 2009)." Research in stressed rats shows decreased stress hormone levels and decreased inflammation in response to exercise stress (Li 2015).
A review of Russian studies on the herb concluded beneficial effects on the immune, cardiovascular, nervous, hormonal, respiratory and gastrointestinal systems. However, the original Russian studies weren't available for review. The research was reported to show improved physical, mental and emotional wellbeing with schisandra. In addition, the herb helped with depression and alcoholism. It is worth noting that after over 40 years of research in Russia, the plant is included in the nation's official pharmacopeia (Panossian 2008). 
Other research suggests anti-cancer potential, benefits in diabetes, arthritis, mitochondrial problems (energy production), and aging in general (Nowak 2019). Based on what's known, the herb does appear to have broad-spectrum balancing effects on human physiology.
Conclusions
Cordyceps and schisandra are two fascinating herbs that are showing potential broad-based effects on supporting and balancing a number of disparate health concerns. Both herbs can be considered adaptogens and their use can often be considered in cases of stress and fatigue. Having prescribed both herbs clinically, I have seen some patients report an improved sense of wellbeing with their use.  
Join our weekly newsletter for the best in natural and integrative medicine!