Emotional Freedom Technique (EFT): A Valid Mental Health Treatment?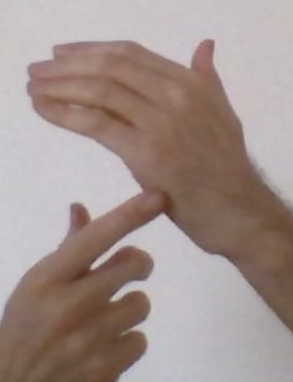 Emotional Freedom Technique (EFT) is a treatment for trauma and negative emotions that utilizes the tapping of acupuncture points and verbal statements. EFT is a combination of cognitive restructuring (techniques to replace negative thoughts), exposure therapy and acupressure. The treatment has been scorned by some authors (Rosen 2019), while others have raised valid concerns about the quality of the published research (Spielmans 2020, McCaslin 2009). Yet the technique has a vast following and published studies continue to accumulate that suggest large potential benefits. 
It's also somewhat striking that an arguably similar technique, eye movement desensitization and reprocessing (EMDR) has gained much wider acceptance. Rather than tapping on the body, EMDR focuses on moving the eyes back and forth. It is argued that these eye movements replicate the eye movements present in sleep which helps to process difficult emotions and trauma. 
Regardless of the controversies, it is worth exploring the evidence. Post-traumatic stress disorder, depression and anxiety often don't respond well to standard therapies. Even with medication, these conditions often have problematic residual symptoms. Any safe therapy that can improve treatment outcomes consistently should not be disregarded, even if we don't understand exactly how it works.
EFT and Post-Traumatic Stress disorder
The first published trial on EFT for post-traumatic stress disorder (PTSD) compared the technique to EMDR. The small study found similar benefits between both treatments (Karatzias 2011). However, the authors state that the understanding of how EFT works is speculative and research should be pursued to discover which components of the treatment provide the benefits.
A separate small trial in combat veterans suffering with PTSD produced large treatment benefits. In the trial, subjects were either treated with EFT or put on a wait list. After six sessions of EFT, 90% of the treated veterans no longer met criteria for having PTSD (Church 2013). A similar study in veterans also found that EFT halved symptom scores. Treatment benefits also seemed durable, remaining stable at six months (Geronilla 2016).
A systematic review in 2017 included seven clinical trials of EFT for PTSD. They concluded that EFT had large benefits and worked in different types of individuals. Importantly, there were also no adverse effects (Sebastian 2017).   
EFT and Anxiety
Phobias are exaggerated fears of objects, places, feelings or situations. Depending on the phobia, they can be debilitating. An intense fear of driving after a minor car accident is an example of a phobia. A small study of students diagnosed with varying phobias found EFT effective for treatment. In the study, EFT reduced anxiety scores by half or more, depending on the assessment (Salas 2011). 
In a study of individuals without mental health diagnoses, EFT was compared to supportive interviews on mental health symptoms. Levels of anxiety and depression were both effectively halved. The stress hormone cortisol was also significantly reduced by almost 25% (Church 2012).
In a Korean study on suppressed anger, EFT was more effective than progressive muscle relaxation at reducing both anger and anxiety (Suh 2015). A study in nursing students found EFT was effective for reducing stress and anxiety (Patterson 2016). A separate trial in adolescents found EFT to be as effective as standard counseling techniques for anxiety reduction (Gaesser 2017).
The most recent meta-analysis on EFT for anxiety found it to provide large benefits for reducing anxiety symptoms. These benefits were significantly greater than placebo or control groups. The only major concern was the lack of comparison trials to standard treatments (Cloud 2016).
EFT and Depression
One of the first studies on EFT and depression compared EFT to no treatment. Interestingly, the treatment sessions were provided in a group setting. After treatment, the average symptom scores of treated individuals no longer met criteria for depression (Church 2012).
A trial for weight loss using EFT also found benefits for both weight loss and depressive symptoms. Treatment included four EFT sessions after which patients were followed for one year. Patients averaged 11 pounds of weight loss with modest reductions in depressive and other mental health symptoms (Stapleton 2013).
A small pilot study in clinically depressed patients compared EFT to a standard counseling technique. While the counseling technique appeared to work better initially, over time benefits faded. In the EFT group, benefits increased over time, with significant improvements found at both three and six months after the intervention (Chatwin 2016).
A study in depressed, postmenopausal women found that EFT almost halved scores of depression as compared to sham therapy (Mehdipour 2021). A recent add-on study, where EFT was added to standard depression treatment including medication and counseling also showed benefits. The results found a 32% improvement in depression scores with EFT (Krishnamurthy 2021)
Like with PTSD and anxiety, the most recent meta-analysis also concluded that EFT is likely effective for depression. The results of the analysis showed that EFT often provided a large reduction in depressive symptoms (Nelms 2016). 
Conclusions
While we still don't fully understand how EFT works and what components of the treatment are essential, the data has consistently found highly significant benefits with its application. While arguments remain, especially against how EFT works, in my opinion, the lack of side effects and overall safety would argue heavily in favor of its use. It also seems strange to me that EMDR, where a patient moves their eyes back and forth to relieve trauma is accepted as standard treatment, but tapping on areas of the body to relieve trauma is not.
Join Our Weekly Newsletter for the Best in Natural and Integrative Medicine!