Sustaining Relationships: What Strategies Work? Part 1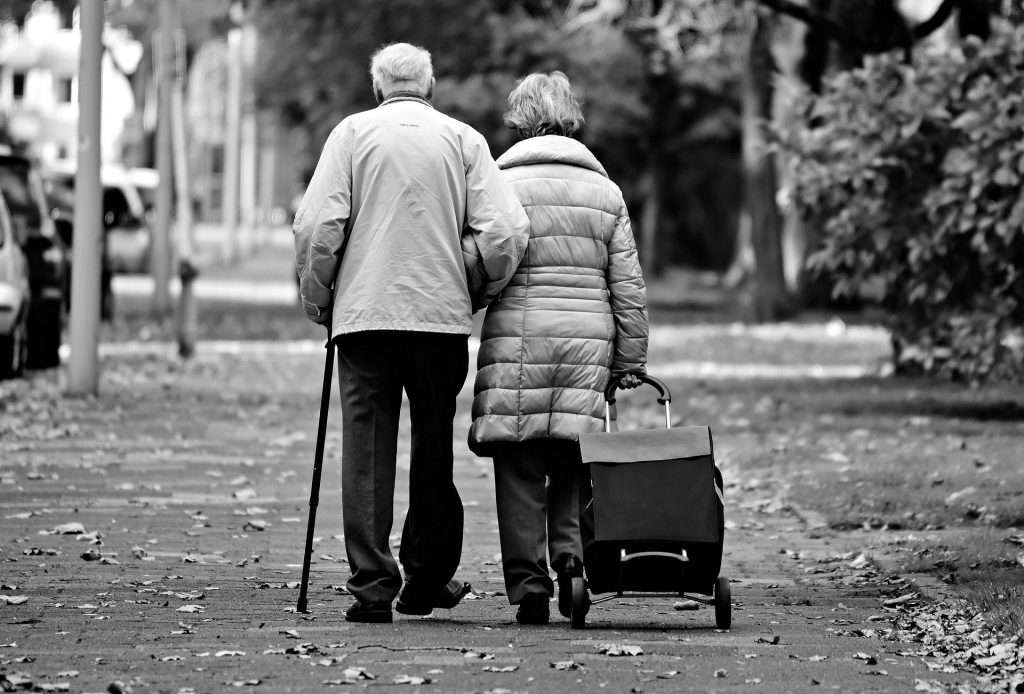 Have you ever been in a relationship where you both want to make it work but just keep finding conflict and struggles tearing you apart? What do we know about the factors that make relationships successful? I wanted to delve into a recent review of what makes relationships last and share what we know (Ogolsky 2017).
When it comes to maintaining a relationship there are two broad categories, individual strategies for maintaining the relationship in the face of problems and threats, and general strategies for enhancing and improving your relationship. In part 1, we'll start with individual strategies.
When in a relationship, don't keep looking for something better
The research shows that in successful relationships people are consistently downplaying individuals they typically would find attractive or that could replace their partner. On the flip side, if you find yourself constantly looking for someone better, that's one of the strongest indications that the relationship will not last. The research shows even ignoring someone that you would normally find attractive can be an effective strategy (Miller 1997).
It's also worth noting that the research shows that people have to choose to ignore or downplay potential partners of their own free will. If a partner forces you to ignore or downplay others it actually increases the likelihood of infidelity or cheating (DeWall 2011).

Believe in your partner's relationship abilities and your future together
In most long-term successful relationships each member of the couple imagines their partner is better than they may actually be in real life–they idealize them. Research has consistently shown successful couples idealize each other, thinking more highly of their partner and their future together in the relationship (Murray 1996, Murray 1996). It's hypothesized that this could become a self-fulfilling prophecy whereby each member of the couple strives to meet the opposite partner's positive expectations (Ogolsky 2017). 
There is a catch, however. It appears that you primarily want to idealize your partner in regards to the relationship. Seeing your partner as the most handsome or beautiful in the world or considering them the best catch ever, are simple examples. On other practical skills, such as your partner's ability to cook or fix things around the house, it works better for partners to be accurate in their assessment of their partner's abilities (Swann 2002). In addition, there may be limits. If you idealize your partner too much, it may set the stage for the failure of the relationship (Tomlinson 2014).
Even with its complexity, idealizing should not be underestimated. A meta-analysis of relationship research identified idealizing your partner as one of the strongest indicators that a relationship would be sustained (Le 2010).
Don't judge conflicts with your partner as a core failing
In any relationship there will be conflict. When conflicts arise you have a choice about how to judge your partner based on the situation. Thinking conflicts are isolated events out of your partner's control can help in maintaining a healthy relationship (Hall 2006).
For example, during an argument, thinking: "My partner is always angry and out of control. They always take it out on me," is a harsh judgement that applies broad negative labels to your partner. 
In the same situation, if instead you think: "My partner likely had a bad day at work. They typically treat me well, I'm sure once his or her work stress is gone, they'll be back to their old self," you hold on to core positive beliefs about your partner. Keeping core positive beliefs helps maintain the relationship. 
During conflicts or arguments, don't be mean
How you talk to your partner, especially during an argument is important. If you are struggling during a conflict to be positive, at least remain neutral. Name calling, sarcasm, insults, threatening to end the relationship, or cutting off communication altogether are negative strategies that can lead to the end of a relationship. Focus on discussing problems and looking for a mutually agreeable solution without negativity (Gottman 1989, Johnson 2005).
Forgive when appropriate
If a partner makes a mistake in an otherwise healthy relationship, be willing to forgive them. Forgiveness is associated with positive relationship outcomes and satisfaction (Fincham 2007). However, in situations where a partner repeatedly violates trust, forgiveness may no longer be appropriate. There can come a time when it's in the best interest of the victim to end the relationship (McNulty 2008).
Both partners at times should be willing to sacrifice things for the other
When you have goals or desires that conflict with your partner's goals or desires, allowing your partner to move ahead by sacrificing your own goal can show the depth of commitment you have to your relationship (Stanley 1992). While sacrifices can be beneficial for maintaining relationships, if you are the person always sacrificing for your partner, or if you are sacrificing only to avoid conflict or disapproval, it may harm your relationship (Impett 2005). Generally, you should have a positive attitude about giving up your goal for your partner.
Be willing to encourage and help your partner
Helping your partner day to day, week to week, month to month is crucial for growing the relationship. It can be as simple as agreeing or approving of your partner and their activities, planning individual and joint goals together, helping with chores or other things that simplify you and your partner's lives. Being willing to help your partner on a regular basis builds reliance on and trust in the relationship (Knobloch 2004).
When your partner is stressed help them cope: assist and empathize
When you know your partner is stressed, listen and empathize with them. Validate their experience. When your partner shares information about a stressful event, listen. When they finish sharing, briefly summarizing the event and validating their emotions can help your partner know that you heard and understood their stress (Bodenmann 2007). If appropriate, help out with tasks when your partner is stressed to allow them an opportunity to process.
Conclusion of part 1
Relationships are a fundamental component of our wellbeing. In part 1 we went over individual strategies to help protect and sustain relationships. In the second half of the article, we'll explore strategies that actively build and improve relationships.
Join our newsletter for weekly articles on the best in natural healing!